I am Chair of Governors, Community Governor and a Link Governor. I work as a Property Supervisor for an Housing provider in the West Midlands. I deal with the contractors carrying out work for the company.
I am passionate about Pool Hayes Academy and its commitment to the community and the students it serves. I want to make sure that every child makes the most of their time at Pool Hayes and gets the best education we can possibly give.
I support, but also challenge to ensure the students get the best out of the staff teaching them. I would like to feel my commitment and dedication working with the senior leadership and others within the academy, enables the academy to run smoothly enabling staff and pupils to fulfil their potential.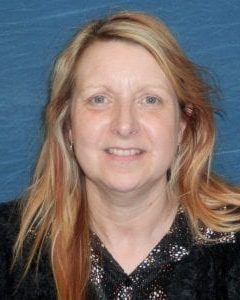 Mrs Lynn Williams – Vice Chair & Community Governor
Link Governor – Behaviour & Attitudes, Safeguarding and Mental Health & Wellbeing
My professional background is as a teacher, having qualified in 1978, I progressed to be a senior leader before retiring from my full time role in 2017. I now teach part time. Throughout my teaching career I held several posts with responsibilities which have given me insight into all the different aspects of school life. I have also been a governor at a local primary school which gave me the opportunity to understand their priorities. Combining these two elements, I have developed a significant insight in to the importance of good education for young people and how a school functions.
I am passionate about the young people in Pool Hayes Academy and the local area being given the best opportunities possible and have always worked to achieve this.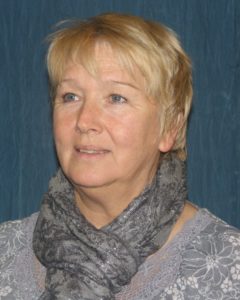 Rebecca Hollington – Community Governor
Link Governor – Marketing & Community
I am the Director of UK Recruitment and Partnerships at the University of Wolverhampton. My professional background is the world of higher education, and I have over 10 years' experience in working at universities across England. I am a strong advocate for the power of education and the opportunities that it provides to all people with the will and desire to achieve. I have significant experience of working with college and business partners, policy and commercial partners, students of varying backgrounds, parents/carers of students, associations, local government, and university sector colleagues. My role as governor at Pool Hayes Academy gives me the opportunity to use this knowledge to support our school in raising aspirations and preparing students for what comes next.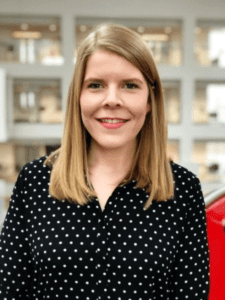 Melanie Taylor – Community Governor
Link Governor – Quality of Education and Sixth Form
I am currently an Assistant Principal at Halesowen College in the West Midlands leading on the Post 16 vocational curriculum provision. My professional background is predominantly in secondary teaching in which I enjoyed over 12 years teaching and leading in Physical Education and the Arts before moving into a Further Education setting. I am passionate about ensuring every young person has the best possible education and life chances and believe in a broad and balanced curriculum offer to meet all learners needs.
As a governor at Pool Hayes Academy I am keen to work with its staff and students to raise the quality of education by challenging practice, seeking innovative ways of working and providing an opportunity to share good practice and learn from other providers.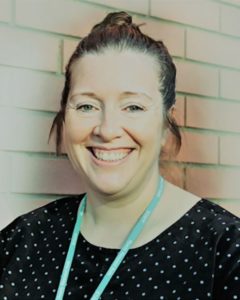 Stephanie Taffy – Community Governor
Link Governor – Personal Development
My name is Stephanie and I'm a newly appointed School Governor which I am extremely excited about and looking forward to very much. I have been a Teacher for over 13 years and have taught 16 -18 year olds, adult offenders and I taught 6, 7 and 8 year old Chinese children in China last year. Teaching is my passion and I thrive in a classroom environment even though it provides daily, sometimes hourly,  challenges.
The very sad thing that has struck me throughout my time teaching is how many people are unable to read and write which they have hidden for years. I found this really sad as to not be able to read limits people's opportunities and enjoyment in so many ways. I want to do anything I can to prevent more people leaving without the ability to confidently read and write.
I sing in my local choir which I enjoy immensely as it makes me happy. I read books, I cook and mainly due to our current restrictions, I watch a lot of Netflix.
Jake Hinks – Community Governor
Link Governor – SEND
Jake Hinks is a final year PhD candidate at Aston University, with research interests in UK Public Law. Since graduating in 2017 with first-class honours in LLB Law with Management, he has gone on to become an Associate Fellow of the HEA. Currently working as a Postgraduate Teaching Assistant at Aston University, Jake has a keen interest in supporting students into further education.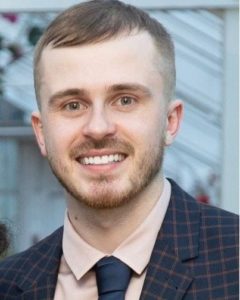 James Bratton – Community Governor
Link Governor – Careers
An aspiring chartered accountant currently working in the Utilities sector as an Investor Relations Analyst at Severn Trent Water. Having graduated from Newcastle University with a Bachelors Degree in Business Studies and Modern Languages, James has degree-level subject knowledge in Business Studies, Spanish and German, alongside a qualification in Teaching English which he is passionate about.
James brings a considerable range of professional skills and financial knowledge to his role of Governor at Pool Hayes Academy.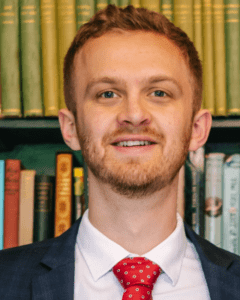 Rebecca Talbot – Staff Governor
Link Governor – SEND
My name is Rebecca Talbot and I am both a parent to a child who currently attends Pool Hayes Academy and a member of staff within the Special Educational Needs team. Living locally I have a passion for our local area and the outcomes of our children.
I consider myself to be very conscientious, enthusiastic, reliable and work hard to promote equality and diversity. Being a mother to two children, one of which has health conditions along with special educational needs, I am dedicated to working with vulnerable children that have additional needs in order to ensure that they and their families receive appropriate support. I enjoy new challenges and training opportunities presented to me.
I have worked for the statutory assessment team at Walsall Local Authority and previous to this I worked with looked after children in care homes, both roles that I thoroughly enjoyed. I use multi agency working as the basis for my role and believe that it is vital to develop relationships with professional agencies, families and students. I also have experience being a governor both at a primary school and special school within Walsall and look forward to the opportunity to work with a committed team at Pool Hayes Academy in order to ensure the best possible outcomes for our children, families and community.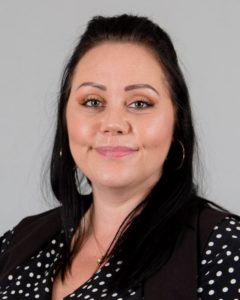 Lisa Harrison – Parent Governor
Link Governor – Pupil Premium
My name is Lisa Harrison, and I am a parent of a child who attends Pool Hayes Academy. I graduated from the University of Wolverhampton in 2016 with BA (Hons) 1st class degree in Family and Community and I graduated from Birmingham City University in 2018 with a postgraduate master's degree in Criminology. I have also obtained a level 4 certificate in childhood education from the Open University.
I am child and family orientated and community focused. My passions are centred around child welfare, social justice and advocating for equal rights, education, and opportunities for all children. This includes promoting children's rights and entitlements to ensure they feel equally included in both school and community life, and focusing on removing any barriers that may hinder their achievements. I am reliable, approachable, friendly and a good listener and strive to go above and beyond to enable others to reach their potential.
Having previously worked for a local youth offending team, I supported disadvantaged children and young people within the criminal justice system. I have experience of working in a pupil referral unit facilitating children and young people's participation in education and monitoring their behaviour, I have had two years' experience working in a local primary school supporting several SEN children. For the previous 3 years I worked for the Ministry of Justice within Her Majesty's Courts and Tribunal Services as a Court Clerk/caseworker.