Jessica Shulman – Chair of Governors
Link Governor – SLT and Training & Development
I am honoured to be Chair of the Local Governing Board for Pool Hayes Academy. I am an experienced and highly trained Chair of Governors, with a wealth of experience across all aspects of school governance from Nursery through to Sixth Form. I work with a number of schools, as well as being a mentor to fellow Chairs of Governors and governors, across the country. I am passionate about the power education has to transform lives, and the key role that governance has in ensuring that all children receive the best possible education during their time in school. At PHA, I lead on governor training and development. My role is to ensure that the local governors provide robust challenge and support to the school. We are a very special school community here at Pool Hayes, and I shall endeavour to be relentless in striving for excellence for all. Mrs Lynn Williams – Vice Chair of Governors
Link Governor – Safeguarding and Child Protection
My professional background is as a teacher, having qualified in 1978, I progressed to be a senior leader before retiring from my full time role in 2017. I now teach part time. Throughout my teaching career I held several posts with responsibilities which have given me insight into all the different aspects of school life. I have also been a governor at a local primary school which gave me the opportunity to understand their priorities. Combining these two elements, I have developed a significant insight in to the importance of good education for young people and how a school functions.
I am passionate about the young people in Pool Hayes Academy and the local area being given the best opportunities possible and have always worked to achieve this.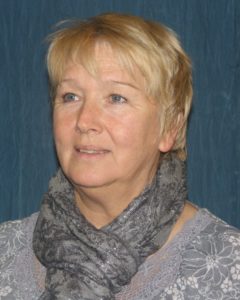 Ingrid Nuara – Staff Governor
Link Governor – Careers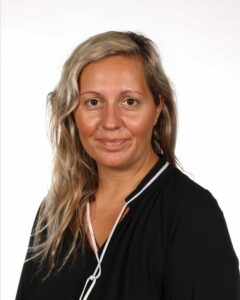 Olutoyin Kehinde – Parent Governor
Link Governor – Pupil Premium
My professional background is Social Work and I have been qualified since 2010. I am currently employed by Walsall Council as a Social Work Team Manager, and I am responsible for the leadership and management of a social work team. In my current role, I ensure that vulnerable children and their families, from a range of social and cultural backgrounds, receive responsive services that safeguard and promote their welfare.
I have relevant professional background, skills and experience that I can bring to the Local Academy Committee, to contribute to its strengthening and generate a better educational outcome for pupils. I will be collaborating with other members of the governance team, including the senior leadership team, to set a clear vision for the future and ensuring that there are support and opportunity in place for every pupil to learn and fulfil their potential. It is my desire to see that Pool Hayes Academy's profile is raised across the board.